It's that time, again... YUP! SHUTTERFLY Christmas Cards!!!! And this time.. a Giveaway!
Shutterfly has been and is currently my GO TO place for all things pictures. I order photo books, prints, mugs, calendars... anything I want with a picture on it. I order from them at least once, if not twice, a month.
There photo gift options seem to be endless and they have NEVER disappointed. You can check out the photo gifts here. My favorite thing to order from Shutterfly is Christmas cards. It takes me at least a month to pick my favorite because there are just too many to choose! This year, Shutterfly has asked me to blog about their new Christmas card collection and photo gifts. I even get to do a GIVEAWAY! But first, here ar my top 5 picks of this year's card collection: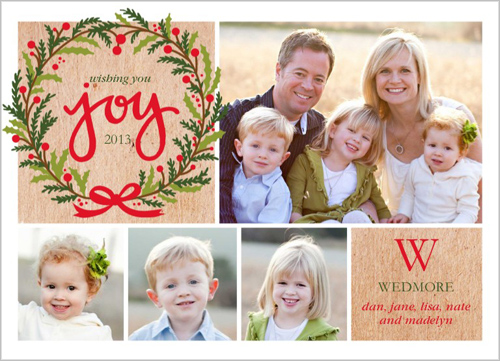 I love that this one is so simple. JOY is one of my favorite words, and this card is just that. Full of JOY. I like the layout and the simplicity of it.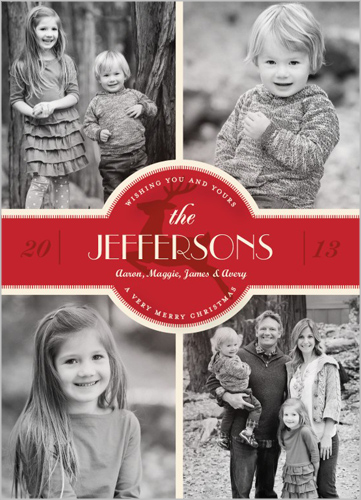 Black. White. Red. Enough said. My three favorite colors. All in one card.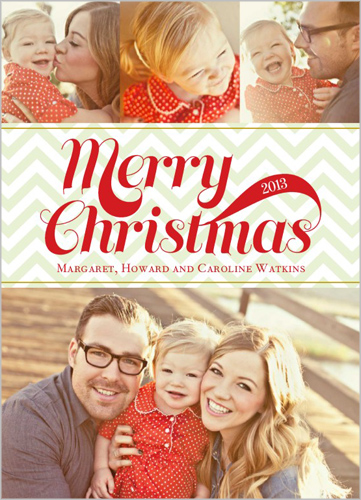 I think this may be a winner in my book. Chevron. Red. Vintage feel.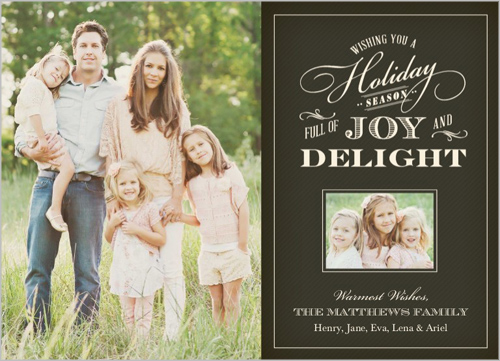 I love how this one looks like a chalkboard. It has a vintage feel, as well. With the perfect family pictures, it could definitely be on my "BUY" list.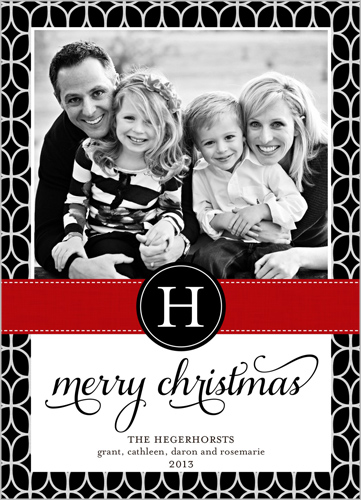 Again, see a pattern? Red, white, and black.. I'm a little obsessed. I love me a monogram! and I like things in NON capital letters.. My husband thinks I'm crazy.
Shutterfly always has the best cards online.. it's hard to think that they could ever be better. But every year, they one-up themselves and do it again! There are NEW design styles and choices like:
Classic (traditional colors, monograms), Contemporary (like the chevron, and you can use Instagram pictures on these!), Whimsy (for the kiddos), Merry and Bright (color, color, color), and Religious (beautiful Biblical and religious based cards)
You can find Shutterfly's entitre Christmas card collection HERE.Trust me, you won't EVER want to leave. The possibilities are endless. They even link up to Facebook and other accounts for EASY upload of pictures. Genius.
Now, for the FUN PART! I get to do a GIVEAWAY!!!! All you have to do to enter is visit the Holiday Cards and COMMENT with your favorite title. That's it. Easy Peasy! The giveaway is for $50.00 (yes, $50) off your total order for Shutterfly plus FREE SHIPPING! You can't beat that!!!!
Don't forget.. go to the Holiday Cards page HERE and comment on your favorite card title. Please include your e-mail address! Comments must be posted no later than November 24th. Winner will be announced and notified on November 25th.
Get to LOOKING and SHOPPING!!!! and COMMENTING!!!!!